Creative Cloud Cookie Cutter
3D Printed Cookie Cutter created in Photoshop and based on the design of the Adobe Creative Cloud Logo.
Creative Cloud Cookie Cutter
This project was a way to play with Photoshop 3D Extrusion and Printing capabilities and also to have to experiment with cookies :)
As a disclaimer: These models are just prototypes and they are not supposed to be 
Safe Food Production Ready Product
. The next step of a prototype like this one would be to go in industrial production following a classical object design process: engineering, material studies, safe food material validation…
Cookie Cutter Prototype Process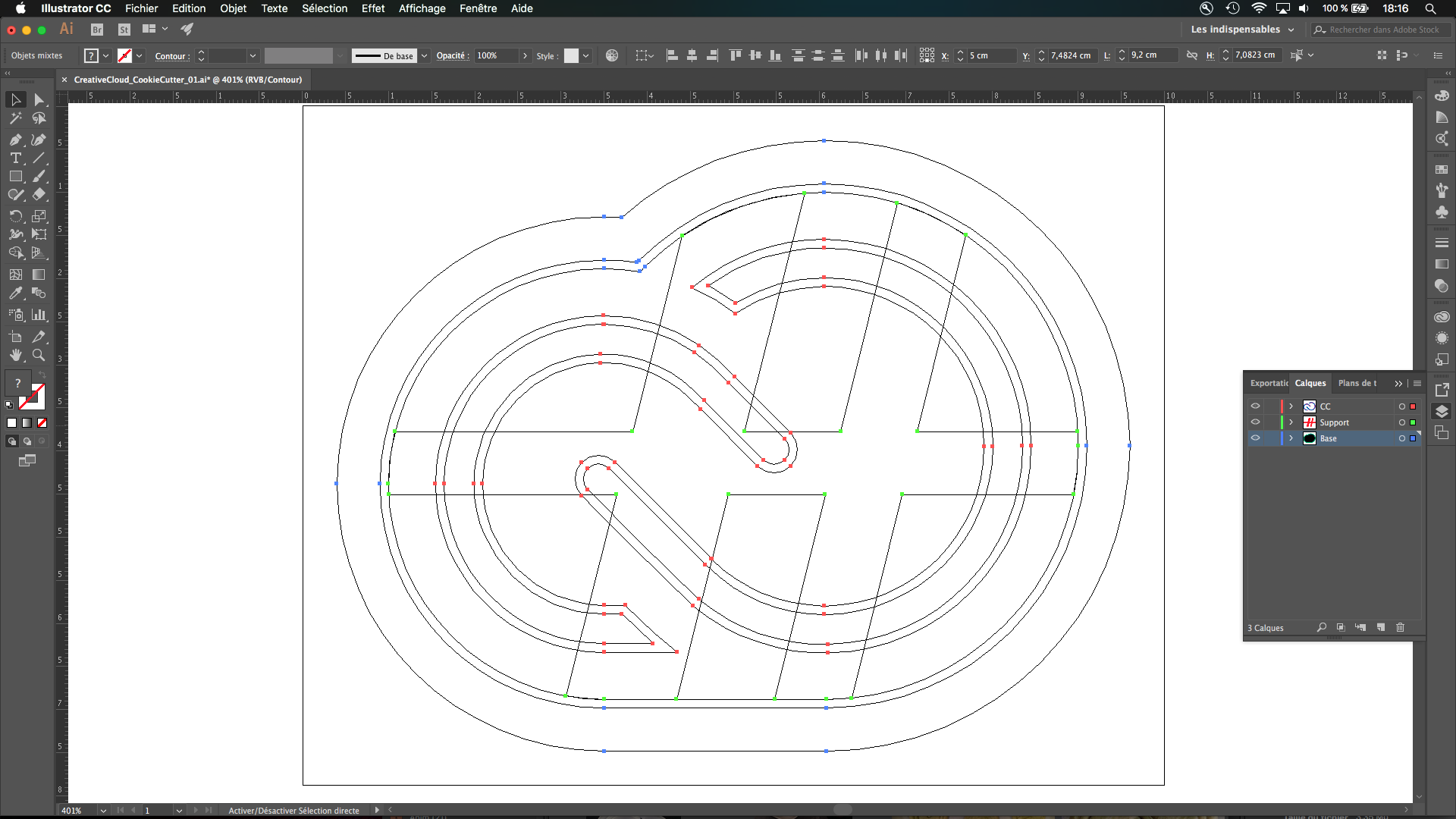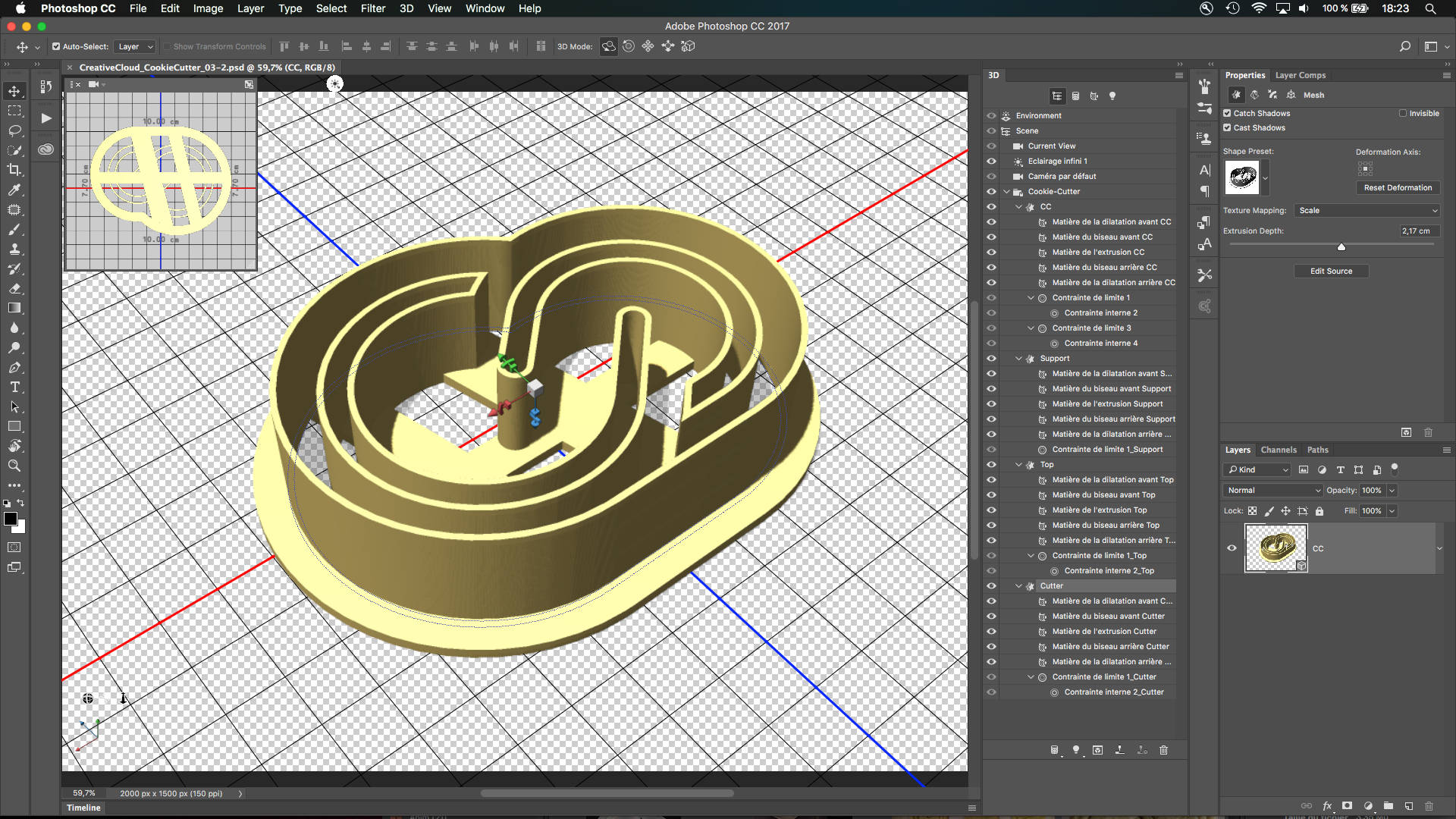 The Nice Part of the Project: Testing!
Creative Cloud Cookies inside the Creative Cloud Bento Box :)